Learn How To Play In The Style Of Hendrix's Iconic "Little Wing" With Video Instruction From Griff Hamlin
Never before has Jimi's ground breaking style been broken down so simply, and in such a way that you can just sit down and play your guitar for hours and sound amazing without repeating yourself and without running out of ideas...
From: Griff Hamlin
Date:December 04, 2023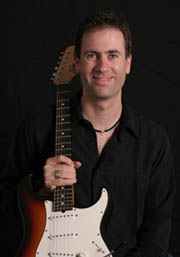 Before we go any further, we need to get one thing very clear…
In this course I will not teach you "Little Wing" note for note.
If that is all you want, what I have is not for you. I'm afraid you would likely be disappointed and miss out on what is actually here.
You see, what I have is much more powerful than just parroting the notes that Jimi Hendrix played… and much more fun.
There are a bazillion places to get the TAB to any one of a dozen different recordings of "Little Wing". And there is no reason you can't get the TAB and learn the song for yourself.
But what do you have when you're done?
Be honest… what do you really have?
Granted, there is the satisfaction from completing a project and learning a new song that you can play for someone else or even just for your own enjoyment. You can't discount that.
But what happens when you want to learn another song in that style… like "Wind Cries Mary" or "Axis:Bold As Love?"
You get to start over…
And the next time you walk into a music store and grab that beautiful Strat off the wall and play through as much of Little Wing as you can remember… 2 things will probably happen:
You'll be done in 2 minutes or less and not have anything else to play…
It will sound like you are struggling to play it because you don't "own it."
But what does that mean… to "own it?"
Learning guitar comes in 3 stages:
Stage 1: You memorize the notes, figure out how to finger them, and gimp through a song or a piece of music at a slower speed than it actually goes. You know what all the notes are, but getting to them all at the right time is definitely not happening yet.
Stage 2: You've got the notes and fingerings down, and you can play it up to speed but it still doesn't sound like it came right off the record.
Stage 3: You "own it." It sounds as if you wrote it and have played it all your life. The notes flow out and it sounds right off the recording.
And if you've been playing for any amount of time you know that it takes much longer to get from Stage 2 to Stage 3 than it takes to get through Stages 1 and 2 combined.
Shoot… in many cases Stage 3 never happens at all. You probably have songs or licks right now that you've been playing for years and still can't get to come out just right!
But here's the secret to getting to Stage 3… skip stages 1 and 2 altogether and go around to the back door straight to Stage 3.
"But wait a minute," you might be saying, "that sounds really great but the real world doesn't work that way."
And that is where you would be incorrect. I know it works that way because I did it.
I've been playing the guitar professionally for many years, but that doesn't mean I'm not still learning and cannot remember what it was like to go through the same frustrations that you go through now.
When I was learning "Little Wing" it was "the old days" and there were no TAB books or internet to turn to.
We had one thing and one thing only – our ears and a tape deck (now that is dating myself… but at least I didn't have to learn it from vinyl!)
I tried in vain for months… maybe even years to crack the code on "Little Wing" and figure out just what exactly Hendrix was thinking. My ear wasn't very good and all of my efforts to just hear the notes were failing miserably.
But one day while practicing some pentatonic scales, arpeggios, and chord shapes, I stumbled upon a relationship between the old standard pentatonic boxes that most of us know (but I'll teach you if you don't,) and the fundamental barre chord shapes that we use every day.
Turns out that when I mixed the 2 together correctly, and add in a couple of basic techniques that are common to that style of playing… voila!
I actually didn't ever try to figure out Little Wing ever again because when I saw how it all worked, I didn't need to anymore.
You see, when you know how Hendrix approached it, the notes just make sense.
You can just play it easily… like you own it.
So Here's What I Have For You…
The Little Wing Lesson is the lesson series that I developed from my own experience with learning this style of playing and I've taught it hundreds of times to my private students.
On the video, I'll show you the process of mapping your pentatonic boxes (and don't worry… if you don't know the pentatonic boxes they are on there too) to the basic barre chord shapes (and if you don't know them, I've got you covered with those too.)
You'll be surprised how easy it is to put the two together. You've probably never noticed before that a chord has 3 notes and a pentatonic scale has 5.  So they are pretty close together already!
You'll also learn some of the techniques that are common in this style of playing, and there are 2 complete examples where I'll walk you through how I've put the examples into a "song."
The song examples are actually completely improvised and then tabbed out… and that's the whole point. When you are done with The Little Wing Lesson you will be able to think of any chord progression from any song that you know, and play it in this cool "Little Wing" style.
That means you can sit down any time, anywhere, pick up a guitar, think of 4 chords, and start to play. No one will know you are making it up on the spot as you go. It will sound like you "own it."
And yes, when we are done you'll have absolutely no trouble learning Hendrix or SRV's version of Little Wing if you choose to. Like I said before, you would have a hard time not stumbling upon the exact notes and phrases that were used in those famous recordings when you start experimenting with this style of playing.
Here are the 2 example tunes you will be able to play when you are done. But most importantly, you'll never need to play them exactly like this and you'll never need to play them the same way twice.
Your playing will always be fresh and it will always sound like you "own it" because it will come from you… and not from a book.
The Little Wing Lesson is just $29, and you can access it immediately via the secure Member Portal. If you prefer to have me send you the DVD and Book, there is an option for that as well for just a little bit extra. Either way you'll still have the immediate access right away.
The lesson itself is about 77 minutes long including the introduction to the concepts, some example licks and tricks, and 2 solo examples in the style of Little Wing… one the way Hendrix does it and one the way Stevie Ray Vaughan does it (Stevie's has more of a swing while Hendrix played it pretty straight.)
Also included are play-along examples and backing tracks for you to work with, and all 56 examples are tabbed and notated in the manual (which you don't have to download and print on your own with the physical version.)
And right now, all I'm asking you to do is say "maybe…"
Let me put it simply… I'm so confident in The Little Wing Lesson that if you are not 100% completely satisfied with your investment today, I'll give you a full 90 days to get a full refund, no questions asked.
Our 90 Day 100% Money Back Guarantee
If, for any reason, you are not completely satisfied with your purchase of The Little Wing Lesson within 90 days from the date of purchase, simply let us know and you will get a full refund, no questions asked.
And you don't even have to send it back.
To get your copy of Little Wing Lesson just click the yellow "Add To Cart" button below with your preferred delivery method. Within moments of your order being complete you will receive access instructions to the Member Portal via email. So you can be playing the blues in just a few minutes from right now!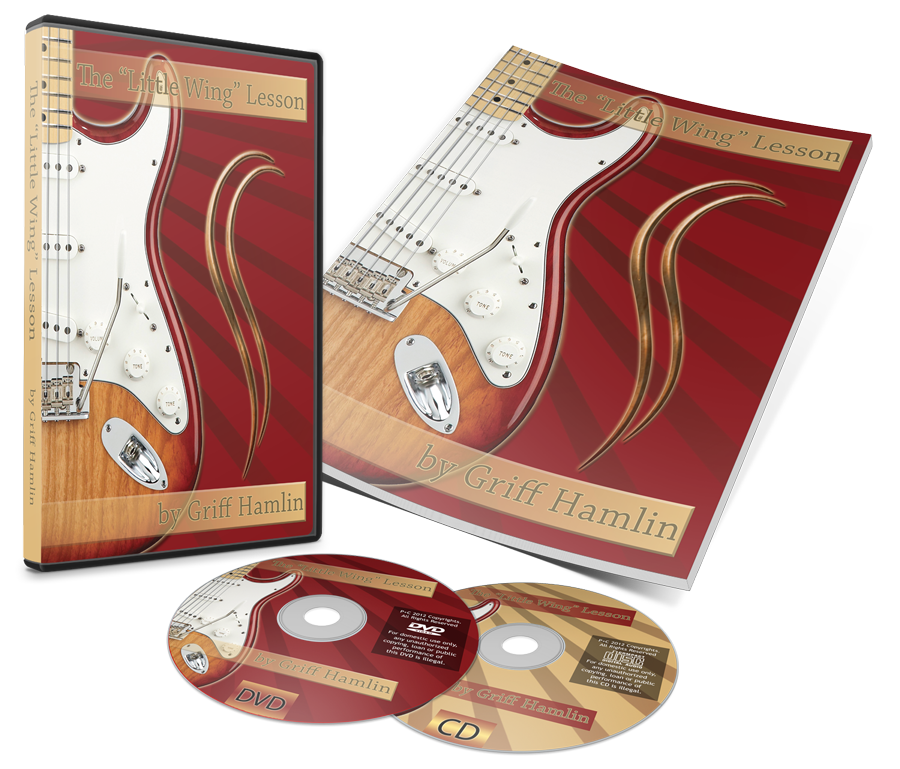 This is a one time payment, NOT a subscription. 3 Payment option may be available at checkout.
And at this price it's less than a 30 minute private lesson with me… it's a total no-brainer. And as with everything I do, if you're not totally thrilled with it just let me know and you get a refund immediately.
So go ahead and order your copy today.
PS – If you happened to have been a "BGU Insider" when I was running that program, you'll think this looks familiar and you would be correct. This course was previously only available to Insiders. But since that program has been shut down for months, it seems a shame to keep this material locked up. This is identical to what you would find in your BGU Insiders member area.